Did you know that the Kilimanjaro was once Germany's highest mountain and that the peak of the Kilimanjaro was brought to Potsdam? Did you know that the Prussian King Friedrich Wilhelm I. sold the former German colony Großfriedrichsburg to the Dutch for over 1000 ducats and 12 enslaved Africans who were to serve at court? Did you know that China's second largest beer brewery, Tsingtao beer, is a legacy of German colonialism?
From the New Palace through the park Sanssouci, our tour points to the traces of what the Prussian Kings and Emperors considered as signs of grandeur and savoir-vivre. We show how these are closely connected to the exploitation and appropriation of foreign territories, as well as how knowledge transfer between Germany and its former colonies is continued rather one-sided. Because this part of German history remains largely unknown, we provide a historical context to the Potsdam landscape, its castles, gardens and statues and connect it to the present.
The tour starts at the New Palace and ends by the obelisk (close to the city center). Depending on participants' walking speed and questions, the tours take 1.5 – 2 hours.
If interested, contact us: postcolonial.potsdam[at]posteo.de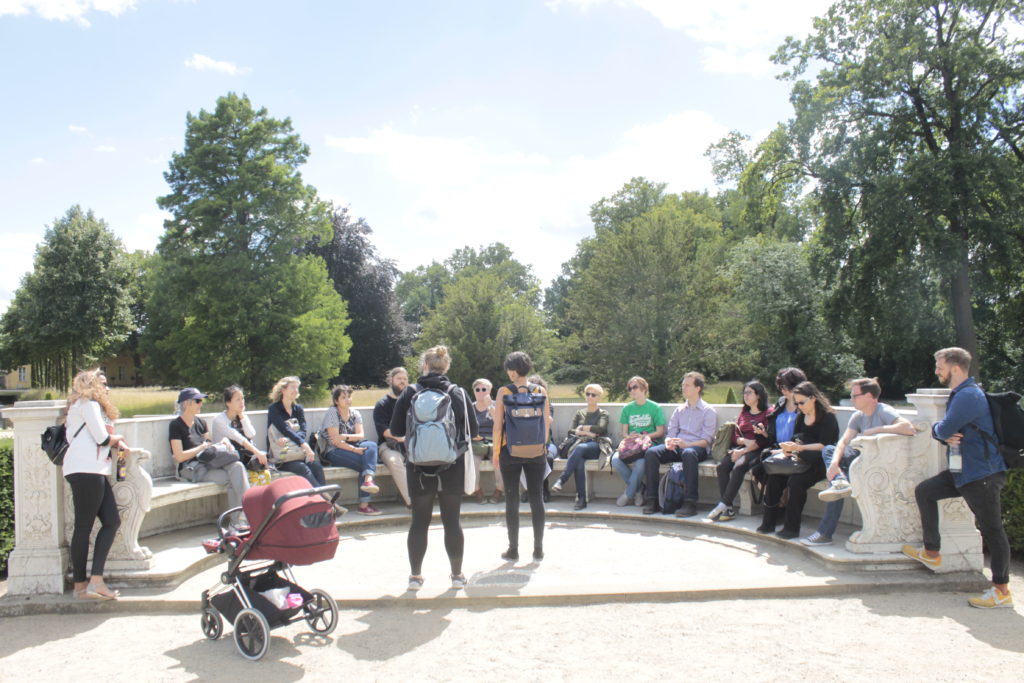 Information:
   – Prices/honoraria: for public tours, we ask participants to spend 5 to 15€ per person. For private tours as part of a conference or another event, write us an email to discuss on honoraria for our guides.
   – Unfortunately, we cannot offer tours in the winter given that statues and other important landmarks are protected from the frost from mid-October until mid-March.