Postcolonial Potsdam is an interest group (Arbeitskreis – AK) of Weltweiterdenken e.V. which deals with parts of the colonial history of Prussia and, primarily, the postcolonial silence in contemporary Potsdam.
In the immediate vicinity of the castle "Neuen Palais" in Potsdam, a group of sculptures, some paintings exhibited in Sanssouci as well as botanic imports in the Potsdam landscape of palaces and gardens show a multitude of references to Prussia's colonial history. These – as well as numerous traditions and practices – are mostly willfully or unconsciously ignored by the majority society because this version of the past does not fit into conceptions of Prussian heritage and responsibilities vis-a-vis the colonial past and a reconsideration of it are repressed.
We try to contextualize the past and make invisible parts of history visible. We write a blog, offer postcolonial tours through Potsdam and organize events and workshops. This should serve to open up discussions of how to deal responsibly with the legacies of traumatic histories of colonial injustices.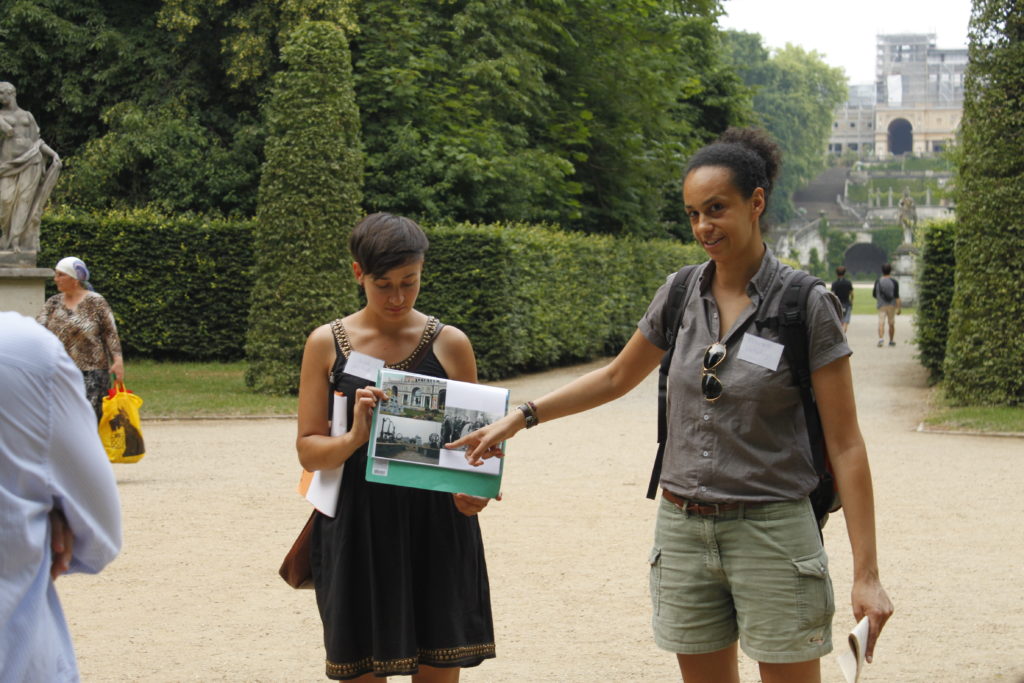 May 2014
The University of Potsdam hosted the joint 25th Annual GAPS and 14th Biennial GASt Conference, which aimed to investigate practices and norms of justice in a postcolonial world. This occasion inspired us to take a closer look at the surroundings right in front of our own doorstep and consider "Postcolonial Potsdam". A group of Potsdam students were involved in the conference organization decided to develop a small exhibition and this blog dealing to invite the public for new discussions.
Fall 2014
We started to cooperate with BBAG e.V. and PAWLO e.V. Together we created teaching materials on Brandenburg's colonial past. If you want to use that material in school, please contact BBAG e.V.
Since December 2014
We are involved in the campaigns against blackfacing in Potsdam. Debates around this racist practice have been initiated by the traditional Dutch Sinterklaas celebration in Potsdam's Dutch quarter. You can read our position statement here.
2015
We offered various park tours, organized the showing of the play Kilimanjaro Tripadvisor and series of filmscreenings.
2016
Alongside parktours, we organised a series of filmscreenings which took place at the KuZe in Potsdam:
"Befreien Sie Afrika"
"Hoffnung im Herz: Mündliche Poesie von May Ayim" (https://www.youtube.com/watch?v=0lG1s5iMsZE).
(Pre-Screening) "Schwarzkopf BRD: Martin Luther King in Berlin"
2017:
We gave a lecture at the yearly BREBIT (entwicklungspolitische Bildungstage) with Schwarze Diaspora Hochschulgruppe, ISD, Berlin Postkolonial, Leipzig Postkolonial and Dresden Postkolonial which, later, resulted in this brochure (in German).
We now have a team that offers two public park tours per year.
2019
More park tours. But also…
We start developing a Web-App for an Audio-Guide. It will take listeners on a digital tour through the Parc Sanssouci and other places in Potsdam. This project is financed by the RTG Minor Cosmopolitanisms and the Institut für Anglistik und Amerikanistik at the University of Potsdam. It has also been supported by Altomayo Kaffee and Junges Engagement Berlin Brandenburg. Official launch of the Web-App: June 2020!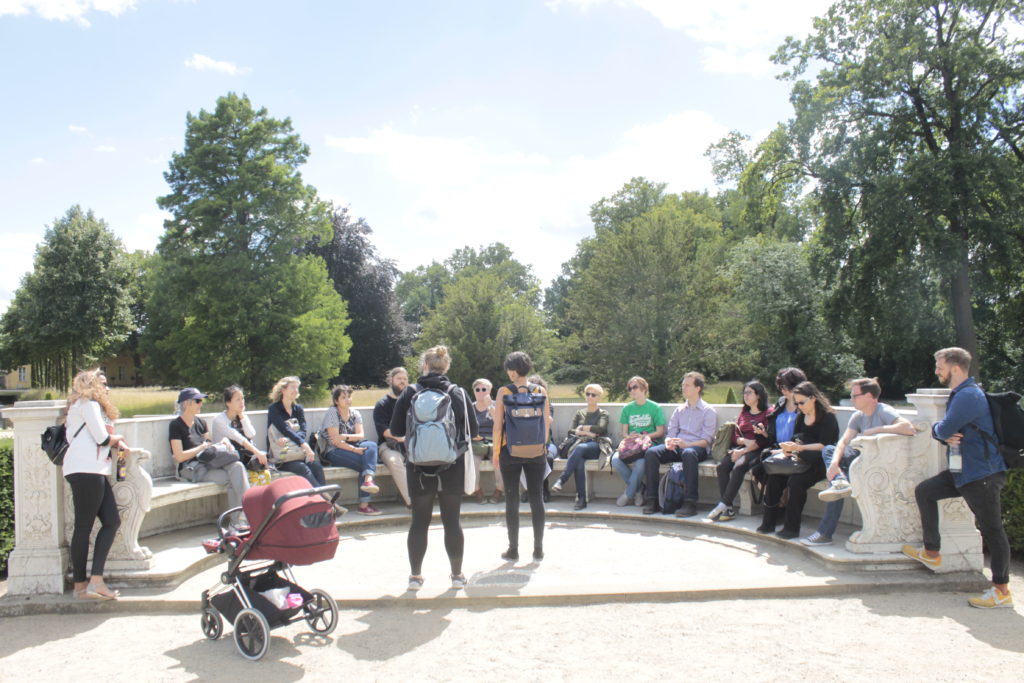 Click here to open the website!
poco.lit. hopes to offer a platform for the exchange of ideas about postcolonial literatures in the broadest sense. We aim to build a community of people who share a love of literature, and are invested in its ethico-political power and significance; and a space that fosters creativity, critical engagement and intercultural conversations.
We share reviews of books new and old, and publish interviews with writers and activists, as well as essays and pieces of creative writing. We invite you not only to read through these, but also to actively participate by sending in reviews and writings of your own. poco.lit. also organises events both real and virtual: readings, workshops and book clubs. For 2020, we're delighted to bring you the event series Green Library.
poco.lit. is published by Anna von Rath and Lucy Gasser.
Click here to open the website!
In the nineteenth and twentieth century European anthropologists and colonial officers engaged in a macabre trade of human remains in the name of anthropological science. They wanted to be able to classify humans in "stocks" or "races" based on the measurement of their skulls. Thousand of those human remains still lie in museum collections in Europe, the US, and beyond. These ancestors have seen their skulls and bones stolen and were thereby denied peaceful afterlives. Some of them have been returned to their respective lands and people to be at last reunited with their descendants.
Remembering the Dismembered is a (web)site of remembrance weaving together stories and memories of colonial violence, oppression and dehumanisation undergone by African people under colonial rule. This website has been developed during a PhD project, and tries to transmit parts of this research project in a more accessible way. It aspires to restore subjectivity and convey stories of resistance through polyphony.
This project was developed by Yann LeGall in cooperation with Mnyaka Sururu Mboro.